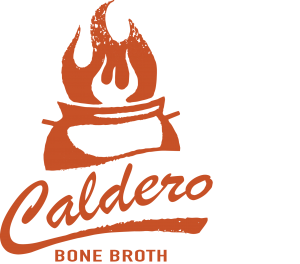 Handcrafted Nourishing Goodness

We simmer top quality pasture raised, non-GMO chickens with organic vegetables and himalayan sea salt for 24 hours to yield a deeply nourishing broth that's delicious and satisfying for sipping alone or for use as a kitchen staple.
Bone broth has been widely used for centuries as a crucial, nourishing basic component in cooking. It is a traditional superfood rich in proteins, collagen, gelatin, amino acids, and minerals that are deeply nourishing and healing.

Benefits of Bone Broth
Bone Broth Deeply Nourishes every part of your body.
Heals leaky gut
Supports good digestion
Boosts Immune Function
Strengthens and rebuilds ligaments and joints
Builds strong bones
Detoxifies the body
Helps to balance moods
Great for workout recovery
How to Enjoy
"Without broth nothing can be done" ~Escoffier
Broth made from bones has long been used as a staple in kitchens around the globe.
Heat and drink alone, or add some spices, hot sauce, miso, or coconut milk.
It's great as a starting point for simple soups and veggies, for cooking vegetables, for flavoring all kinds of savory dishes.
Enjoy it in some form every day.